About our Thrift Stores
When you shop at The Salvation Army Family Thrift Stores, you're not only getting great deals on household items, furniture, and clothing - you are helping to change lives right here in Northern Nevada. Proceeds from our Stores fund our Rehabilitation Program for men who struggled with addiction, homelessness and other serious life problems. In addition, the men in our six-month program receive work therapy by picking up donations and preparing items to be sold in our Stores! Many of those who have completed our program are able to re-enter society and return to gainful employment. Learn more about our Rehabilitation Program.
Looking to work at our Stores
We are currently hiring for our Thrift Stores. If you are looking for employment then head on over to our job postings and apply today.
Our Locations
Reno Sutro Street
(Including Antiques and Collectables)
Tuesday through Saturday
9:00 AM - 6:00 PM
1925 Sutro Street
Reno, NV 89512
775-688-4588
Reno Valley Road
Monday through Friday
9:00 AM - 3:30 PM
Saturday
9:00 AM - 5:00 PM
2300 Valley Rd
Reno, NV 89512
775-360-2123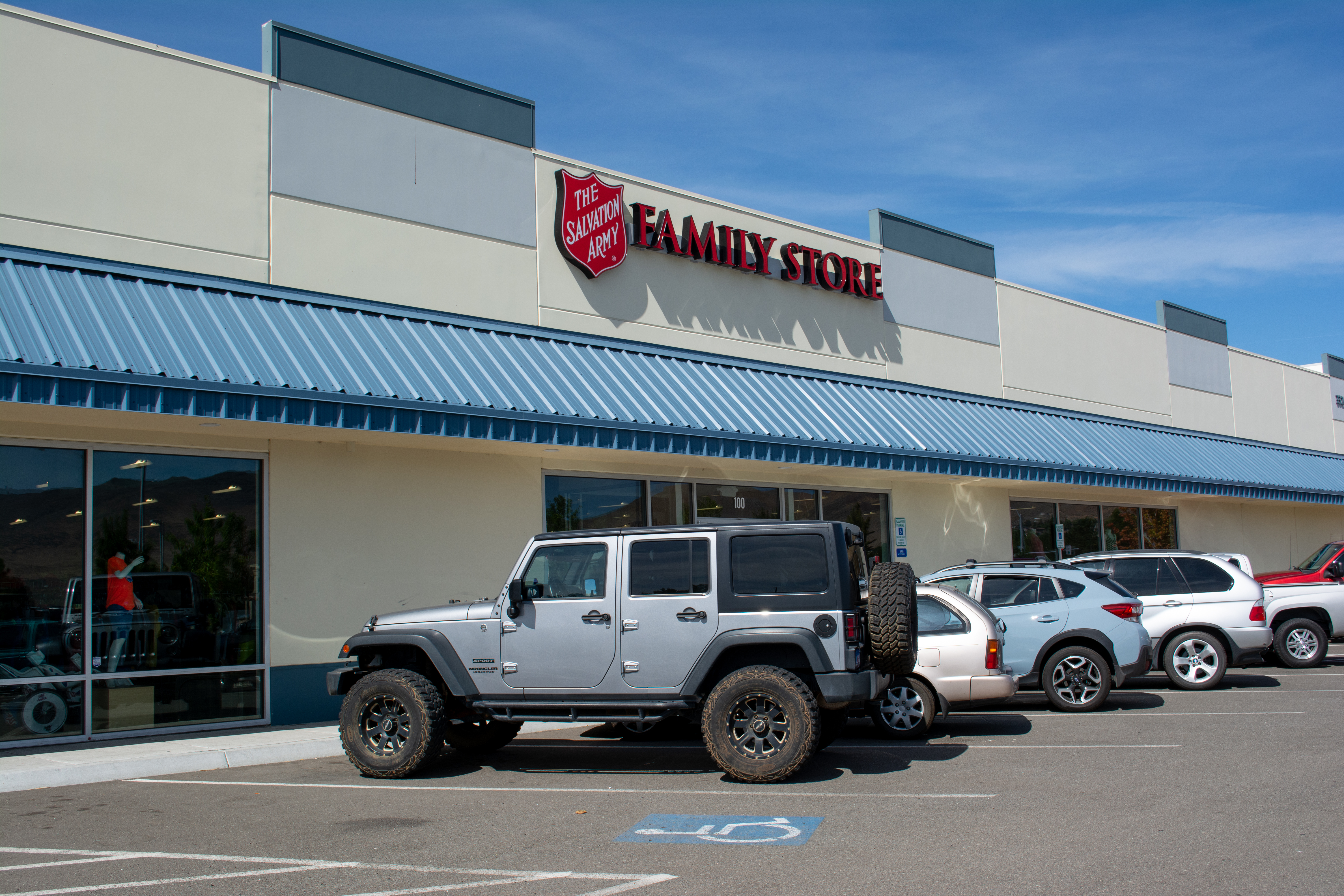 Carson City
Monday through Saturday
9:00 AM - 6:00 PM
3320 Research Way
Carson City, NV 89706
775-885-1898
Donations
Our Thrift Stores are supplied by gently used items that are donated from the Washoe County area. Your donations are always welcomed and we except most items. Below is a list of items that we typically do not accept.
Tube-style Televisions
Wooden Entertainment Centers for the above
Pool Tables
Pianos/Organs
Large Wooden Desks
Fluorescent Light Bulbs
Paints and Chemicals
Tires
If you have items that we do accept then please call 775-688-4559 to schedule a donation today.